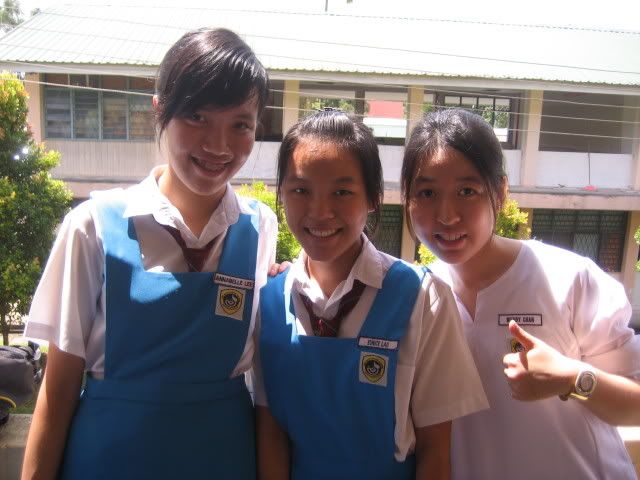 with my 8 year friend and 10 year friend. =)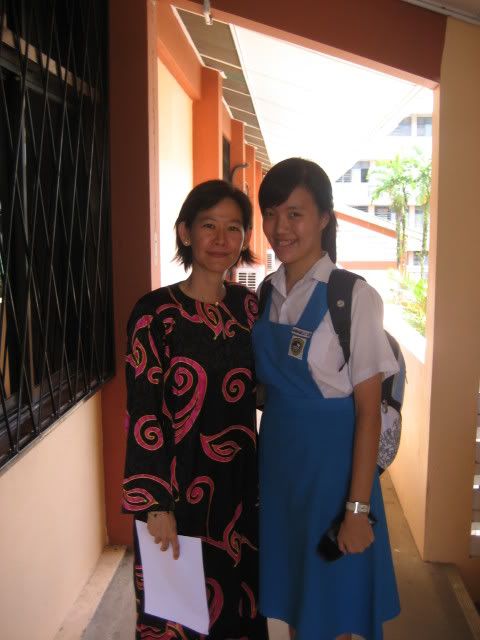 add math teacher pn rose. before she waked away she was like, 'please ha, u both (joanne and i), answer all the questions ah. cannot do also must try!!' hahaha
some of them did hand prints for remembrance.
eek tiing. one of the sweetest girls in 5D, cause she's always smiling whenever she's talking, and willing to help anyone with their homework.


some foreigner came to our class..so they tied him up.
then they wanted to throw him to some faraway place, but decided not to risk his life..so they carried him..
all the way to the next class..
knocked the back door, and left him there like that. hahahaha then some students came out laughing at him..and even the teacher came outside laughing. oh, and he managed to free himself after that.

i gtg study nowwwwwwwwwww...bai baiiiiiiiiiiiiii