it was the last day of school today, and it has got to be the emo-est day of all my years in BL..its hard to believe that secondary school life is coming to an end. time DOES fly. yea i know, i will still be seeing my friends till the last day of spm, but the feeling just wont be the same anymore =( its like..no more usual classes, and all that stuff la. coz next week, its juz spm, spm and spm. paper after paper. those who have been thru this phase will understand. omg lo, damn sad wei. i didnt even get to see all my subject teachers b4 i went home today, coz most of them were busy preparing for tomorrow's prize giving ceremony.

these last few days or rather weeks of school made me realize that, no matter how much i disliked a classmate, they dont seem so annoying after all. u juz learn to forgive and forget all the hard feelings. and during the past months, when teachers were helping us with revision and stuff, i also realized that any offending things they've said before (if there was), and how they scolded us, actually isn't much of a fuss right now, coz i know they meant well.

so i have like, 60 sumthin pics from yesterday and today..and dono how many dozens more in von's camera, and thank God photobucket was invented =P im afraid i might bore the shit out of whoever reads this..what! i sad mah! PICTURE TIME.



with our fellow class monitor, rick, and assistant, intan. and mahatma (however-you-spell-it) ghandi on the door. haha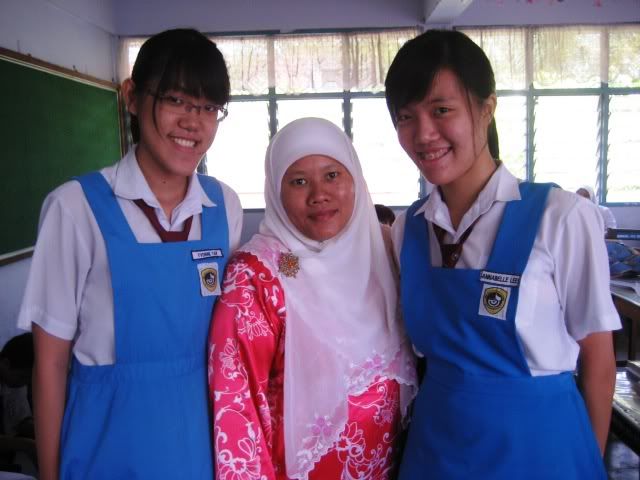 keropok teacher =) haha. no la, bm teacher pn zarina. i juz noticed, her smile so sweet and classy.



you all know them la.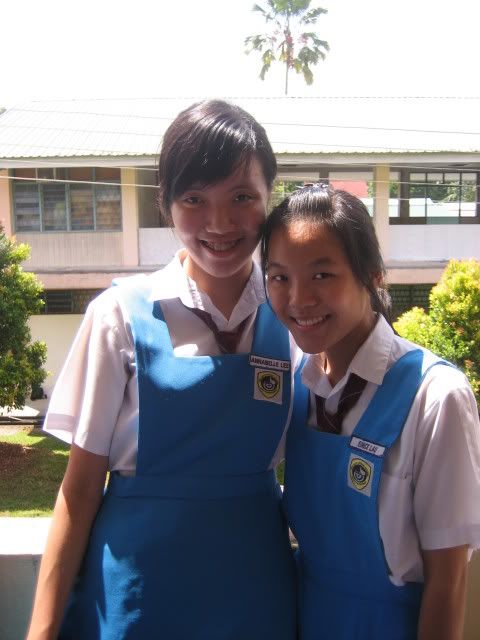 anyone dono her? =P eyy..can see the window-less science labs behind. its under renovation now, which, in the future WE wont get to use. haha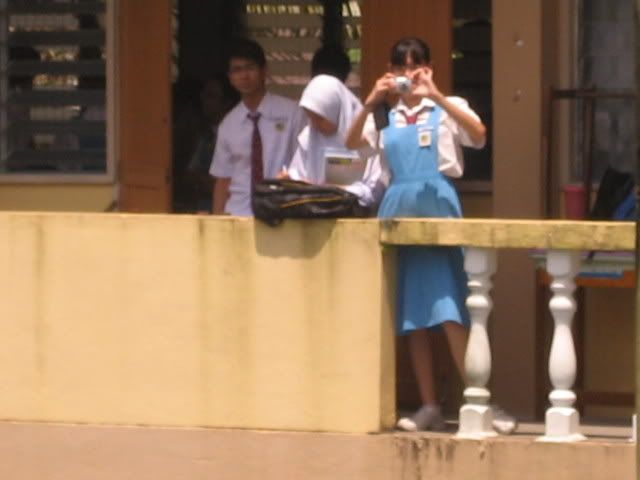 haha.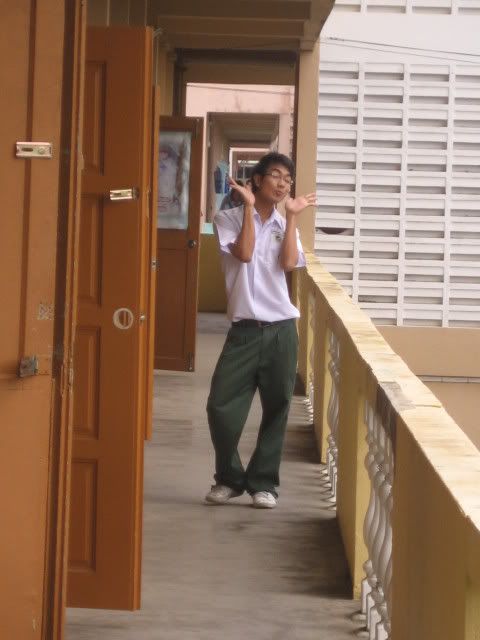 i will miss this corridor. (excuse the dude)



and my table.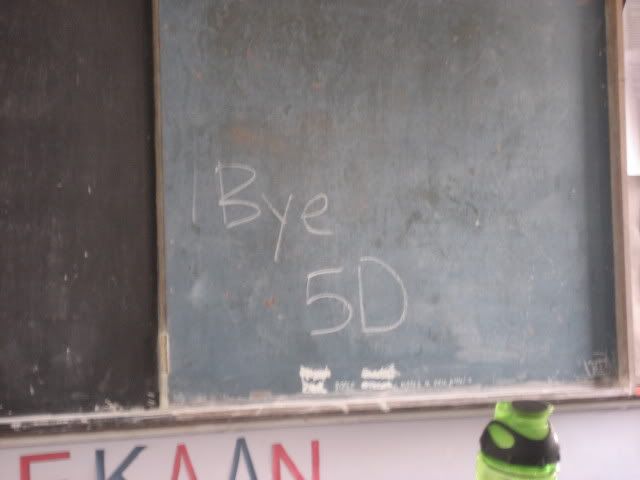 and the ugly blackboard.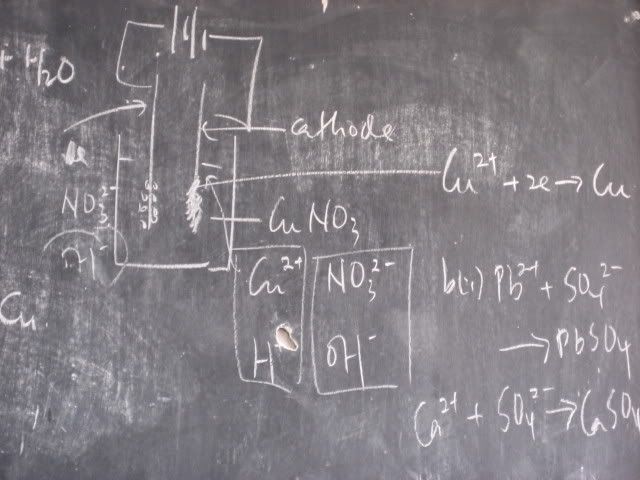 joyce, the CUTEEEEEEEEE one.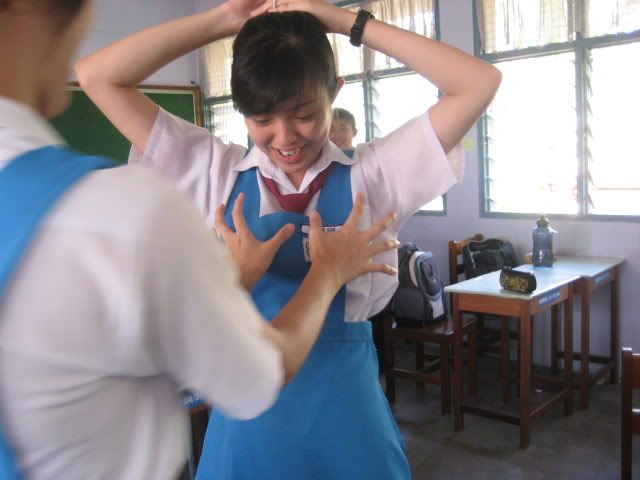 to be continued.....
im done for the day =)